Adult Driver's Education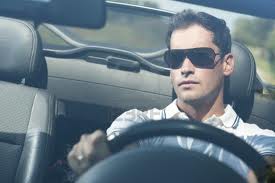 If I am 18 and over, am I required to take this course?
As of March 1, 2010, driver license applicants between the ages of 18-24 are required to complete an approved driver education course to become a licensed driver in Texas. Applicants must submit a certificate proving the successful completion of driver education course (ADE-964) approved by the Texas Department of Licensing and Regulation. After our course, you will be eligible to obtain a Driving Permit.
You will NOW be eligible to pass your ROAD TEST – DRIVING TEST in our Approved Third Party Skills Testing (TPST) Facility, Monroy Driving School.
*While it may be a requirement for some, applicants over the age of 25 are still welcome to take this course. We offer a complete understanding of the DPS handbook and the rules of the road in Texas. You will be eligible to take you Written Exam immediately after you complete our course, which means you will not have to take the written exam at the DPS office (DMV).
Adult Driver's Ed:
State requirement for adults ages 18-24

6 hours of in-class instructions

Learn about the rules of the road in Texas

DPS written exam immediately after the course
Driver Education Certificate ADE-964

Price only for Saturday Class
Skip filling out paperwork by filling out our online registration form after enrolling for the Adult Driver's Ed 6-Hour Class!
Online Registration Form (Payment Must Be Submitted First)

Upcoming Classes
English – Saturdays from  8:00 a.m. – 2:00 p.m
Español – Viernes de 10:00 a.m. – 4:00 p.m.
Debido al reducido numero de estudiantes de habla hispana, el precio es de $ 125.00
6 Horas de teoria el mismo dia, Examen escrito incluido y recibe tu certificado el mismo dia despues de aprobar tu examen.

Walk ins welcome.

Restrictions apply. Call to ask for details.

Pre-Registration is strongly recommended to ensure your spot.
Classes and prices are subject to change without notice, please contact us to ensure class times.
Need behind the wheel instruction? We can help!
Prepare for your road test

Develop your driving skills

Personalized instruction

As much or as little instruction as you may need
Need road test practice and vehicle for the road test? Call us to ask about our package.
Contact us to develop a program to meet your needs.